Web Analytics
360 ° web analytics consulting with more than 12 years of consulting experience in web analytics and business intelligence.
Summary
Atlaris helps companies implement or optimize their web analytics or digital analytics platform for the first time, to understand the behavior of their customers and users in detail, and to significantly increase their creation with the help of the acquired data. We accompany you from the analysis of the initial situation, collection of requirements, the tool selection process, the implementation and the ongoing analyzes and evaluations.
Goals
The goal is to significantly expand the use and value of their analytics software and to lay the foundation for supporting decisions in the company and in product development with valid key figures, analyzes and data as well as controlling their marketing even more efficiently.
Error-free implementation of the Analytics software
Mapping of all relevant measuring points and processes within the reporting system
Understanding User Behavior and Improving Marketing Efficiency
Analyze cross-channel information
Analysis and identification of product improvements based on report data ​​li>
Procedure
In order to be able to work out measurable improvements from the web analysis as a company, this must be manifested holistically - both technically and organisationally - in companies. For this the 360 ​​° Webanalytics process model is used.
Leistung
Beschreibung
Analytics Audit
Review and review existing tracking logic and implementation.
Concept & amp; Requirements
Determination of the need for analysis as well as collection of all relevant measuring points, user processes from the perspective of the end users. Through interviews and workshops, the internal requirements of the company and all relevant employees of the analytics tool as well as the implementation are recorded and documented in detail.
Customer Journey
Documentation and planning of all touchpoints that a customer goes through prior to purchase and verification of integration.
tool selection
Selection of the tool based on the analysis requirements, the system architecture and data protection criteria.
Shopping
negotiation of terms, qualitative criteria of cooperation and contract conclusion.
Third Systems
Testing and planning of potentially required connections to third-party systems.
middleware
Testing and planning of potentially needed middleware (Tracking Helper).
specification
Transferring the requirements to technical user stories and a detailed specification to ensure a fast and effective technical implementation.
implementation
Management of the implementation process and quality assurance.
Quality Assurance
Ensuring continuous integration into product development.
reporting
Custom dashboard setup, reports, segments & amp; Alerts.
Staff Documentation
Set up extensive employee documentation on reports and metrics.
employee training
The best analytics tool is worth nothing if it is not being used properly. & nbsp; Therefore, employees are trained through workshops and in personal conversation.
value
Analysis and derivation of improvement potentials as well as continuous integration into product development
code
References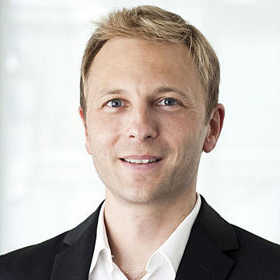 atlaris ist Experte in Sachen Growth Hacking und Webanalytics gepaart mit großer technischer Expertise. Besonders schätzen wir die sehr strukturierte, schnelle und effektive Arbeitsweise. atlaris hat uns bei der Gewinnung von Neukunden sowie Optimierung unseres Sales Funnel optimal unterstützt und die Wertschöpfung aus den Kanälen Organic Search, SEM, Direct, Remarketing, Twitter & Facebook deutlich und vor allem messbar gesteigert.
Gemeinsam mit Max - Geschäftsführer der atlaris GmbH - wurde Econda erfolgreich als führendes Multishop-Webanalyse-System bei Cornelsen eingeführt und die Qualität sowie das Verständnis unseres Kundenverhalten auf eine neue Stufe gehoben. Im Zuge dessen hat Max uns mit großer großer technischer Expertise bei der Konzeption, Spezifikation und Umsetzung der gesamten Customer Journey sowie aller relevanten Messstellen und Segmente unterstützt.
Kontakt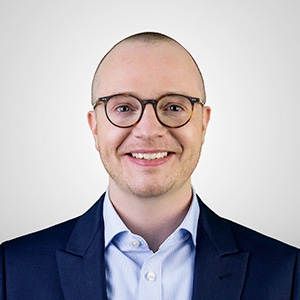 Sie haben weitere Fragen zu unseren Produkten, Leistungen und Marken? Gerne stehe ich Ihnen persönlich unter der Rufnummer 0221 291 2364 oder via Email für Rückfragen zur Verfügung und berate Sie ganz unverbindlich.
Max von der Nahmer, Geschäftsführer